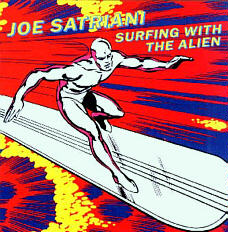 .
I really like this CD. It is all guitar, and has mellow as well as intense songs on it. This is one of the coolest CD's for road trips ever. Joe is a very talented guitarist, and he sings a little on his later albums. All of his CD's are great, and he seems to be very well grounded personally. If you haven't heard of Joe, grab this CD and get hooked!
.



.
Try this link for more Joe Satriani!
The Official Satriani Page
.



.
Back