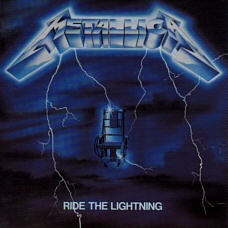 .
I burned out many a cassette listening to this one. It's heavy, driving, and a great on the road disk. It will make you drive a bit faster than usual, so keep an eye on the speedometer! This CD is one of my favorites. The newer CD's have been getting alot of critical reviews from fans. I see this change as an evolution in the vocals as well as the music. It's not the old Metallica, but it's not a complete departure either. I like most of the Metallica CD's. Try them out!
.Well, here's a quick update:
Metallica has pretty much pissed off all of their old fans by getting greedy and starting the anti-napster revolution.
Many of the best sites in tribute to Metallica have come down.
I still like their old stuff, but I refuse to buy anything after their greed campaign.
P.S. just for Metallica:
I BOUGHT ALL OF YOUR CD'S USED!!
HAHAHAHAHAHHAHAAAAAA!!



.
Try this link for more Metallica!
.
Lots of Metallica Links
.



.
Back